In recent years, as people started shifting their buying habits more to online transaction, the buzz word "Cyber Monday" will often be float around by the media as Thanksgiving weekend near its end.  Just earlier this morning, CNN reported that Cyber Monday online shopping reached a staggering 4.3 million visits per minute by 2:20 PM EST.  Other media outlets have their experts point you to some "best" Cyber Monday online deals, with one large media outlet comfort readers by telling them: "If you've missed the Black Friday shopping spree, have no fear, you can also find the best deals online at the comfort of your desk."
Unfortunately, these claims are a bit inaccurate.  Cyber Monday was never intended to be a price-slashing, deal-hunting day such as Black Friday.  The term "Cyber Monday" is a marketing term whipped up by the National Retail Foundation back in 2005, along with the development of their website CyberMonday.com, to highlight the fact that online shopping traffic increases significantly during the Monday following Thanksgiving weekend.  Though it was never intended to be a specific day that drives massive discounts like Black Friday, because of the wide adoption of the term by mainstream media and online retailers, some have stipulated that the "gimmick" of Cyber Monday will start becoming a real trend.
Can you really avoid the crowds and snap up some sweet deals?  Is Cyber Monday really offering can't-miss deals?
Let's take a look at some of this year's "Cyber Monday" offering:
Apple iPod Touch 8GB (2nd Generation)
Sold by: Amazon.com
Price on Cyber Monday: $158
Price after sales ends: $219.99
Hot or Cold Deal? Warm
At first glance, the 2nd generation iPod touch 8GB seems like a smashing deal, after all, you're getting an almost 40% discount on the iPod!  But the problem is that the usual online market price for an iPod touch 2nd generation is around $185.  Even more ridiculous is the fact that right on Amazon.com, you can buy the latest third generation iPod Touch 8GB for $182 — for only 15% more than the Cyber Monday "sales price."
Dell Inspiron 11 with Windows 7 Premium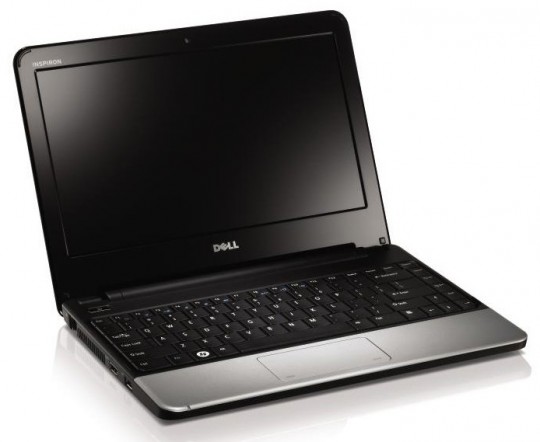 Sold by: Amazon.com
Price on Cyber Monday: $449.99
Price after sales ends: $499.99
Hot or Cold Deal? Cold
Packed with a SU4100 Pentium dual core ultra low voltage processor and Windows 7 Premium, this particular Dell Inspiron 11 is definite a step up from its Celeron 743 breathens (dual core, extra L2 cache, oh yes please), and it'll easily run circles around any Atom-powered netbooks.  In fact, one can argue that the Dell Inspiron 11 is currently one of the best performing netbook for under $500 (if you can look pass the not-so-user-friendly touchpad).  Having said that, is the Cyber Monday deal Amazon offered a good deal?  Nope, not really.  Combined with Bing.com cashback offers, one can usually find this particular Dell being sold at about the same or lower price point of $450.  Granted, you don't have to fuss with any Bing.com cashback if you buy at Amazon, but this particular bargain hunter can almost guarantee that you'll see the same machine being priced around $450 before the year ends.
Acer Aspire One 10.1″ Windows Xp, Case & USB Flash Drive Bundle
Sold by: Walmart.com
Price on Cyber Monday: $268
Price after sales ends: $300 ~ $350
Hot or Cold Deal? Warm
Sold at Walmart.com for $268 (plus tax & $0.97 shipping), this Acer Aspire One netbook bundle is a pretty decent deal. Included in the bundle is also an upgrade to 2GB memory that you can install yourself (a ~$20 value).  With all these bundles (USB flash drive, carrying case), why isn't this deal hot?  Because you can get a model with more battery life and more hard drive space for around $335.  In fact, you can get one that's slightly faster with more battery life for $300 at Amazon.com — combined with the fact that sales tax will drive the cost of the Walmart deal to around $280, the deal becomes less enticing.  Don't forget that as Atom-powered netbooks are being phased out in favor of ULV Celerons, Pentiums, and Core Solos, you'll see the prices of these netbooks drop dramatically within the next few weeks and months.
Samsung 22″ 720p LCD HDTV
Sold by: BestBuy.com
Price on Cyber Monday: $336.00
Price after sales ends: "$439.99″  (available at other retailers for $280 ~ $300)
Hot or Cold Deal? Cold
This particular offering from Best Buy was very puzzling, considering similar 22″ 720p Samsung can be had for around $280 ~ $300 at various other places online (e.g., Amazon.com for $300).  We probably should be more fair and select an offering that's a real deal, but this particular Samsung TV is touted right-on Best Buy's "Cyber Monday" as a two-day, online-only deal.  If a regular shopper visits the page and was none-the-wiser on current market pricing for 22″ 720p HDTV, then they'll be SOL. Ouch.
Maybe Next Year…
There are quite a few more examples, but the truth of the matter is that Cyber Monday "online deals" are sparse in between and are limited in quantity.  The two Amazon deals we listed above sold out within seconds when the deal became available at its perspective "on-sale" hour, and the majority of deals at national chains such as Best Buy and Walmart are "warm" deals at best.

Instead of the "hot bargain, can't-miss" deals such as those you may be used to on Black Friday ads, what you'll usually find on Cyber Monday are online coupons giving you percentages off if you purchase a certain amount.  Despite what mainstream media (and the marketing department at major retailers) may claim, Cyber Monday remains mostly a marketing gimmick.  Perhaps as time pass, more retailers will slash prices to real bargain values, but until then, if you've missed out on Cyber Monday because you were actually working, sleep soundly as you'll be able to find similar deals in the coming holiday shopping weeks.
Agreed? Disagreed?  Was there a particularly "hot" Cyber Monday deal we should have listed? Let us know in the comments below!