For most of us, a credit card is just another piece of plastic cluttering up our wallets. But some credit cards go beyond the mundane and feature cool works of art, snazzy features, and even some serious bling. Looking to spice up your wallet? These interesting designs are sure to spark a conversation with any cashier!
1. Discover Biodegradable Card
Great, you can safely feed this to my pet goat when you don't want it anymore.
2. Hello Kitty Visa Platinum Plus
Because children need platinum cards too.
3. Dubai First Royale MasterCard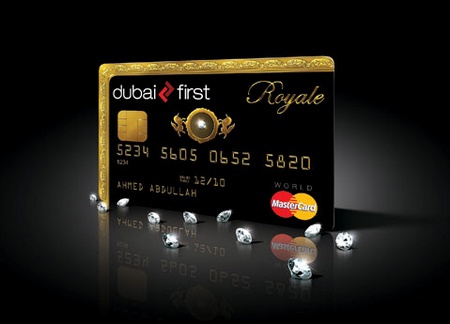 Comes with an embedded diamond, probably making the card worth more than most charges.
4. EPOS Cassette Visa
A reminder from the rewind era.
5. UOB One Visa
Which way am I supposed to hold this?
6. Firefox Customized Visa
A proud display of browser choice.
7. EPOS Chocolate Visa
This looks eerily similar to a snack.
8. Usher Debit Card
Technically not a credit card, but everything about the design screams… uh, Usher.
9. EPOS Teeth Visa
That's a lotta grill for one card.
10. Trump Visa Card
Nothing says "big deal" like pulling out a Trump Card.
11. Ceiling Cat Customize Debit Card
I can haz debit card?
12. American Express Black Card
It's made of titanium. Seriously.
13. World of Warcraft Credit Card
You're already giving your life to Blizzard, why not your wallet too?
14. Apple Computer Credit Card
Back when "Computer" was still a part of their name.
15. EPOS Eye Visa
He's watching. Or he has some kind of eye disease.
16. Linux Foundation Visa
Activating this card actually contributes to the Foundation.
17. Transformers Visa
Robots in disguise.
18. Humane Society Visa
Rawr.
19. EPOS Blocks Visa
A bit dizzying in orientation. M.C. Escher's favorite card.
20. Bobcard Exclusive Mastercard
Of course it's exclusive: you have to be named Bob to use it!
21. Roberto Cavelli MasterCard
Nothing says "classy" like snakeskin.
22. Accolades American Express
It's ironic that they would use the name "Joseph Somebody" for a card trying to give accolades to its user.
23. EPOS Numbers Visa
Sorry, can I get those sixteen digits on your card again?
24. Second Amendment Foundation MasterCard
Great for those who like to buy firearms on credit.
25. Visa Infinite
A card with not only a .02 carat diamond, but trimmed with real gold. If you lose it, this is one card they won't replace for free!